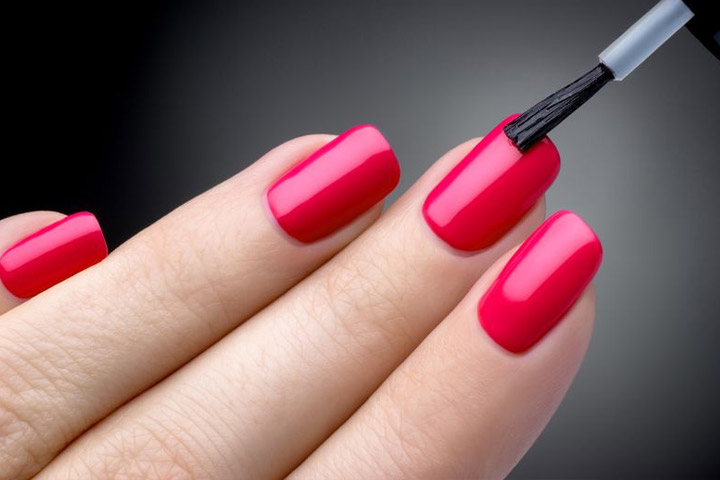 Manicure & Pedicure
Manicure
Well cared-for hands and feet are the key to attractive appearance and an indispensable addition to a great haircut and fashionable make-up.Hair & Body ROMAN in Cracow offers a very wide array of manicure and pedicure treatments performed with the use of top-quality products: starting from a traditional manicure and finishing with a Japanese and hybrid manicure; from a classical pedicure to specialist feet treatments. They guarantee a beautiful, healthy and aesthetic look, smoothen skin, strengthen nails and eliminate numerous skin and nail problems.
Japanese Manicure
A Japanese manicure, as the name suggests, comes from the Land of the Rising Sun. It is a unique procedure which allows the most weakened and damaged nails to be restored completely by applying a special paste which contains vitamins A and E, keratin, bee pollen and silica from the Sea of Japan. The nails become firm, elastic, and smooth, and they acquire a healthy, natural shine. The effect lasts for up to two weeks.
Hybrid Manicure
Hybrid manicure is the newest trend in nails cosmetic, a healthy alternative for artificial nails. This treatment is a modern way of manicure, which can prolong the effect of well-groomed nails up to 2 weeks. During the hybrid manicure we use hybrid nail colour products. Those preparations combine features of nail polish and UV gel. Especially elaborated pigments ensure easiness of putting on the cosmetic and wide range of colours. Features of UV gel ensure long-lasting effect. After this treatmentprotective layer is created on the nail surface. This layer doesn't chip of like normal nail polish. It is exceptionally durable and resistant to injuries and your nails are getting natural look and well-groomed binding. And there is no need to dry it!
Hybrid Manicure allows you to do sports and household chores without destroying your perfect look. It also saves your precious time before going on a party – the nails are already done
Pedicure
Foot care is just as vital as face or hand care – and not only in summer. Well treated feet reflect your beauty, improve your mood and can even boost confidence. Therefore it is important to take care of our feet all year long. Hair & Beauty ROMAN offers wide range of care and beauty treatments for feet: from the basic pedicure up to specialised treatments.
Acid Pedicure
Acid Pedicure can be used instead of or as an addition to standard pedicure treatment. It is a pedicure treatment performed with the use of acid-soaked patches. The acids soften the tough, couperose epidermis of feet and heels prone to cracking. The remaining epidermis is removed with the use of a grater. In the final step, we apply a specialised revitalising cream that has moisturizing properties.
Specialised Pedicure
Specialised Pedicure combines standard pedicure treatment with a specially chosen treatment reducing pathological changes of porpoise skin (for example calluses or ingrown nails) caused by skeletal deformities, dermatological diseases or uncomfortable footwear. The result: beautiful and healthy looking feet.