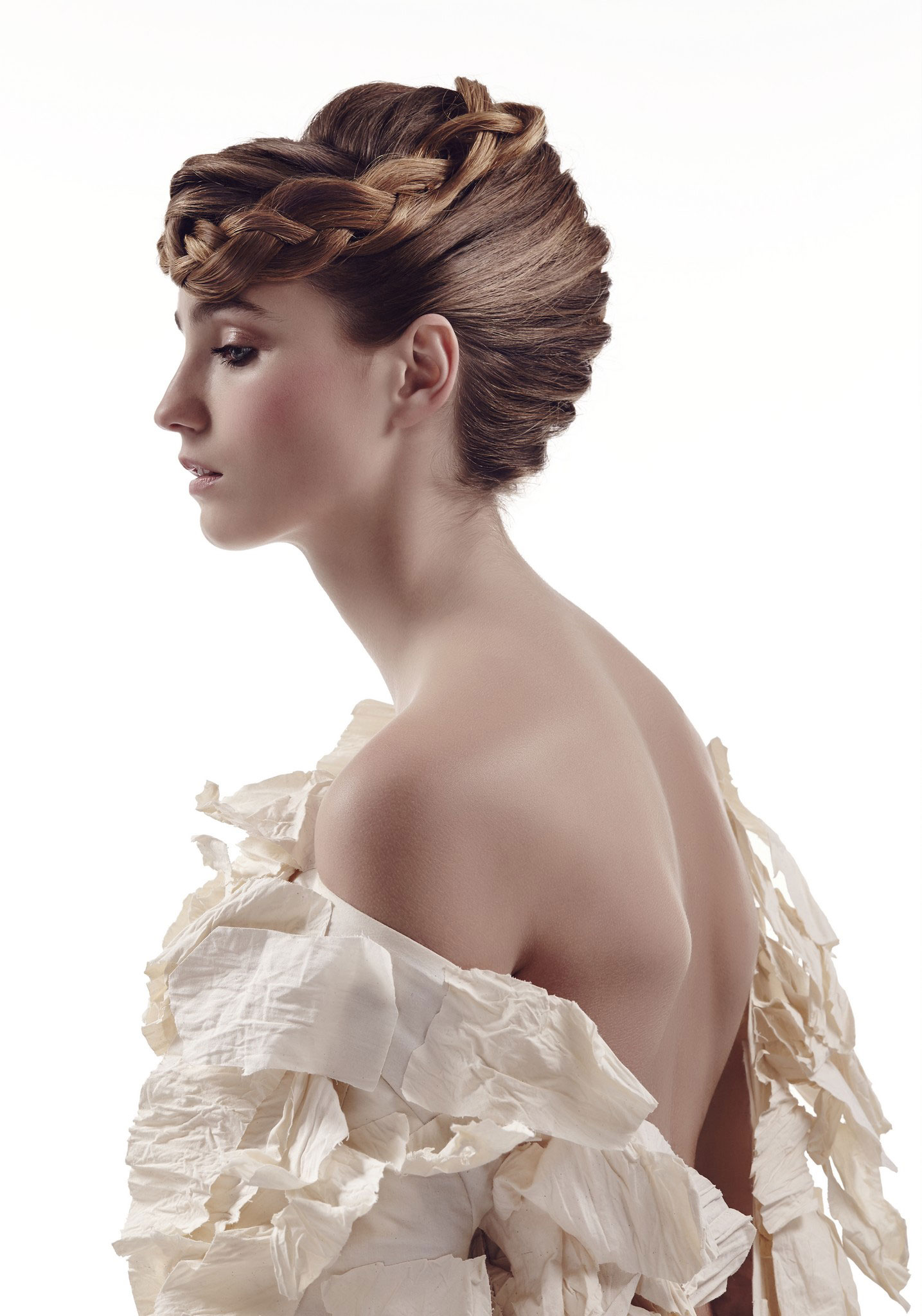 Face Treatments
Healthy and cared-for skin is the basis for attractive appearance and well-being. Combine the pleasant with the useful and entrust yourself to the hands of our cosmetologists. The offer of Hair & Beauty ROMAN includes a full range of face conditioning treatments. All our treatments are preceded with meticulous examination, adjusted to individual needs and performed with products of the highest quality, such us Guinot, Collin, Dr Nona, Natinuel and Clarene.
CHEMICAL PEELING
Chemical Peel is a cleansing treatment in which an acid solution is used to remove the damaged outer layers of the skin. It exfoliates the outer layers of dead skin, revealing a new skin layer with improved tone, texture, and colour. It also prevents epidermis keratosis. This treatment is recommended for oily and acne-prone skin.

Almond Peel is a superficial peeling based on the mandelic acid obtained from the fruit of bitter almonds. It gently exfoliates skin without causing irritations. The treatment helps even out skin colour and boost its regeneration. The skin becomes smooth, soft and hydrated, and the pores get reduced. In case of acne-prone skin the treatment reduces seborrhoea. Almond Peeling is recommended for sensitive, capillary, oil and mixed types of skin.

Glycolic Peel is an effective treatment for winkles and acne. It helps to fight against the ageing of the skin and makes up the connective tissue essential for maintaining firm, youthful skin. It is also recommended to prevent acne: the glycolic acid regulates cell metabolism and has soothing qualities. It improves skin condition at any age.
HYDRADERMIE GUINOT
Hydradermie Guinot is an exclusive facial treatment based on a highly complex and individual approach. This innovative technique uses the Hydraderm machine which applies gentle high frequency currents to help the active ingredients penetrate deep into the skin, as well as patented electrodes which relax the skin and improve microcirculation. Our offer includes different types of Hydradermie treatments adapted to specific skin concerns and needs: deep cleansing, intense moisturizing and oxygenation, rejuvenation, brightening and sun repair.
Hydradermie Double Ionisation – the most complex Hydradermie treatment – in just one session the skin becomes rehydrated, nourished, revitalized, oxygenated, relaxed and radiant.
Hydradermie Lift – mechanical facial that lifts the facial features and recontours the shape of the face by stimulating the facial muscles which regain elasticity and vitality.
Hydradermie Lift Deluxe – 2-in-1 treatment mixing Hydradermie Double Ionisation and Hydradermie Lift for spectacular results.
Hydradermie Age Logic – facial for men. In less than an hour a concentrated serum redensifies, revitalises and rejuvenates the skin. After just one treatment it restores the skin suppleness and radiance.
MANUAL CLEANING
Cleaning your skin is the basis for conditioning your complexion. The treatment consists in manual removal of blackheads and other impurities gathered beneath the surface of the skin. It is appropriate for all types of skin, except for capillary skin.
CAVITATION PEELING
Cavitation Peeling is a procedure which makes use of ultrasonic vibrations, thanks to which the skin is cleansed of all impurities and dead cells. It exfoliates and cleanses the skin, removing various toxins and secretions of the sebaceous glands. It also improves circulation and oxygenates the skin, restoring elasticity and bounce. This treatment is recommended for all skin types, even the most sensitive. Although the procedure reaches deeper layers of the epidermis, it is still a gentle treatment. It is also used to facilitate a deep absorption of creams and serums.
GERMAINE DE CAPUCCINI
Germaine de Capuccini is known for its unique and highly effective rituals inspired by the Japanese skin care. Each treatment begins with a special procedure of make-up removal mixed with a short massage of face, neckline and décolleté. This step is followed by a diagnosis made by an expert who chooses a care program tailored to specific skin and client needs.
Timexpert Lift (IN) is a new lifting concept which emulates the surgical lifting providing a global result based on the Three Vectors of Rejuvenation: LIFTING, FILLING, and FIRMNESS. Its fundamental element is a face lifting massage. Thanks to the combination of active ingredients and a special stimulation technique the treatment provides visible results already after the first session. The secret of the ritual lies in the V-Matrix complex acting from within the skin cells. It supports the synthesis of the support and elastic fibers creating a more tight skin structure. The treatment helps skin boost natural hyaluronic acid for a hydrated and sculpted look. Skin feels more elastic and tightened while lines and wrinkles are visibly softened.
Timexpert SRNS is a treatment based on three elements:
Renewal – activates genes which stimulate youth protein synthesis
Strength – supports skin natural defence mechanisms
Filling – repairs the look of skin by smoothing, softening and firming the epidermis.
Skin is stimulated by warm hands and frozen LISSAGE SPOON which leads to a truly extraordinary sensation.
Excel Therapy O2 CITYPROOF is a treatment for people living in big cities and exposed to harmful effects of pollution and external agents. The technique is based on providing oxygen in specially formulated capsules. It penetrates deeply to replenish and detoxify skin, smooth away dullness and refine pores. As a result, the skin's ability to defence is increased as it gains a triple protection against the damaging effects of environmental factors, UV radiation and pollution. Skin is left feeling deeply cleansed, hydrated and visibly brightened with a dewy, smooth finish. It looks younger and healthier. This treatment is suitable for all skin types and appropriate for all ages.